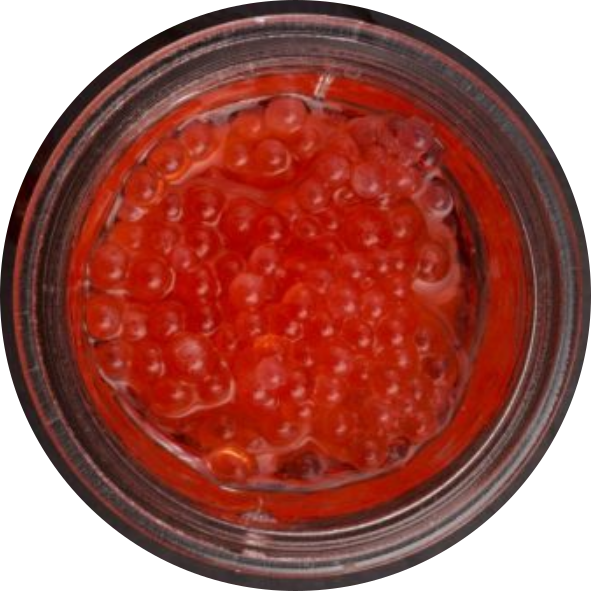 Apperò perle di Aperol, è un modo diverso di presentare il più classico degli aperitivi. Un modo per farvi giocare con il suo gusto anche in cucina.
Quali sono gli ingredienti che meglio esaltano il sapore dell'Aperol? Vi diamo qualche dritta.
Se pensate a ricette a base di pesce, preferite varietà dal sapore deciso come salmone, acciughe o baccalà. Per quanto riguarda la carne, decisamente salumi, soprattutto quelli dolci e anche pollo e tacchino.
Alla grande le verdure come zucchine, sedano o carote, i pomodori, quelli secchi rappresentano l'abbinamento migliore.
E i formaggi? Scegliete quelli a pasta molle, dalla burrata alla robiola, passando per ricotta e mozzarella. Ma anche i formaggi semi stagionati. Inoltre ne esaltano il gusto l'avocado, la frutta secca e le salse come quelle teriyaki e worchester. Per gli abbinamenti con le erbe aromatiche sbizzarritevi con basilico, prezzemolo, erba cipollina, ma anche coriandolo e finocchio selvatico.
Ingredienti: Acqua, Aperol, alginato di sodio, acido citrico, sale, cloruro di calcio.
Apperò pearls of Aperol is a different way of presenting the most classic of aperitifs. A way to let you play with its taste even in the kitchen.
What are the ingredients that best enhance the flavor of Aperol? We give you some tips. If you think of recipes based on fish, prefer varieties with a strong flavor such as salmon, anchovies or cod. As for meat, definitely cold cuts, especially sweet ones and also chicken and turkey. Great vegetables such as zucchini, celery or carrots, tomatoes, dried ones are the best combination. And the cheeses? Choose the soft ones, from burrata to robiola, through ricotta and mozzarella. But also semi-mature cheeses. In addition, avocados, dried fruit and sauces such as teriyaki and Worchester ones enhance the taste. For combinations with aromatic herbs, indulge yourself with basil, parsley, chives, but also coriander and wild fennel.
Ingredients: Water, Aperol, sodium alginate, citric acid, salt, calcium chloride.
If you are a customer who wants our
products outside Italy, please fill 
in the form below. You will be
contacted as soon as possible