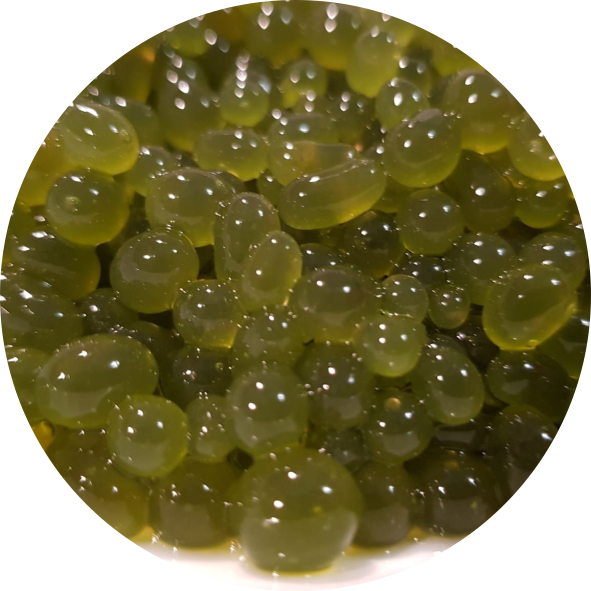 Basilisco
Perle di basilico

Basilisco, perle di basilico sferificato, nasconde un cuore liquido, intenso e aromatico, al suo interno.
Potrete sbizzarrirvi a creare piatti e cocktails inediti che sorprenderanno i vostri clienti.
Ingredienti: Acqua, Basilico, alginato di sodio, acido citrico, sale, cloruro di calcio.
Basilisco, pearls of basil, hides a liquid, intense and aromatic heart inside. You can indulge yourself in creating original dishes and cocktails that will surprise your customers.
Ingredients: Water, Basil, sodium alginate, citric acid, salt, calcium chloride.
If you are a customer who wants our
products outside Italy, please fill 
in the form below. You will be
contacted as soon as possible