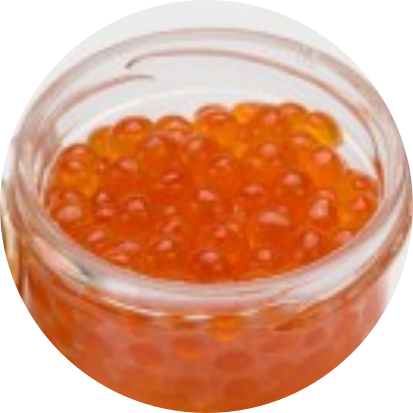 Histoire d'Au

Perle di zafferano

Perle di zafferano. Tante piccole sfere
di gusto da abbinare ai vostri piatti più preziosi, o da gustare in un calice di bollicine. Noi vi consigliamo di usarlo con piatti a base di crudo di pesce e di
carne, in un risotto, in un un piatto di pasta (ai fiori di zucca, per esempio) con i dessert o per decorare dei finger food.
Una storia di acqua, di oro e, perché no, di erotismo.
Ingredienti: Acqua, alginato di sodio, acido citrico, sale, cloruro di calcio, zafferano.
Saffron pearls. Many small spheres
tasteful to combine with your most precious dishes, or to be enjoyed in a glass of bubbles. We advise you to use it with dishes based on raw fish and
meat, in a risotto, in a plate of pasta (with courgette flowers, for example) with desserts or to decorate finger food.
Ingredients: Water, sodium alginate, citric acid, salt , calcium clorure, saffron.
If you are a customer who wants our
products outside Italy, please fill 
in the form below. You will be
contacted as soon as possible