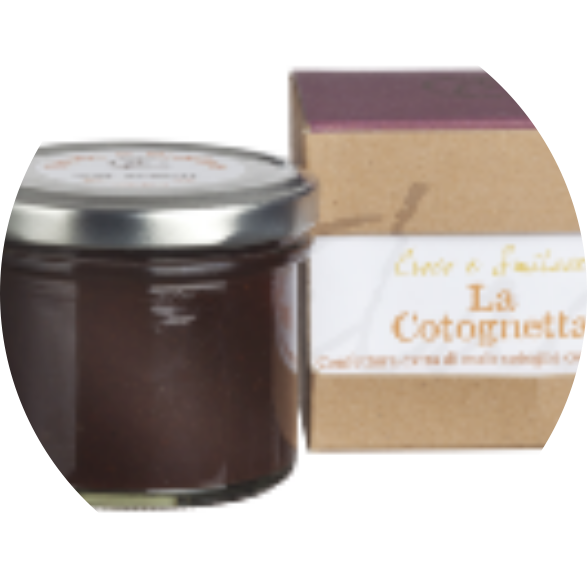 La Cotognetta

Confettura extra di mele cotogne e zafferano
Potremmo definirla un'esperienza proustiana, un tuffo nel passato alla ricerca dei sapori perduti… questa rassicurante confettura di mele cotogne è stata piacevolmente vivificata dal sapore dello zafferano in stigmi che ne esalta il sapore leggermente acidulo.
 
Abbinamenti consigliati: formaggi erborinati, caprini stagionati, salumi, cacciagione in dolce e forte, crostata, frolle.
 
Ingredienti: mele cotogne, zucchero di canna, zafferano purissimo in stigmi.
Dip into the past and into childhood to savour again an old-fashioned flavour which has unfortunately been lost due to the complexities of the fruit processing. This quince jam has been delightfully enriched with the flavour of saffron stigmas, which brings out its lightly sourist taste.
Try it with cheeses, delicatessen, game or desserts.
 
Ingredients: Quince apple, brown sugar, pure saffron threads.
If you are a customer who wants our
products outside Italy, please fill 
in the form below. You will be
contacted as soon as possible