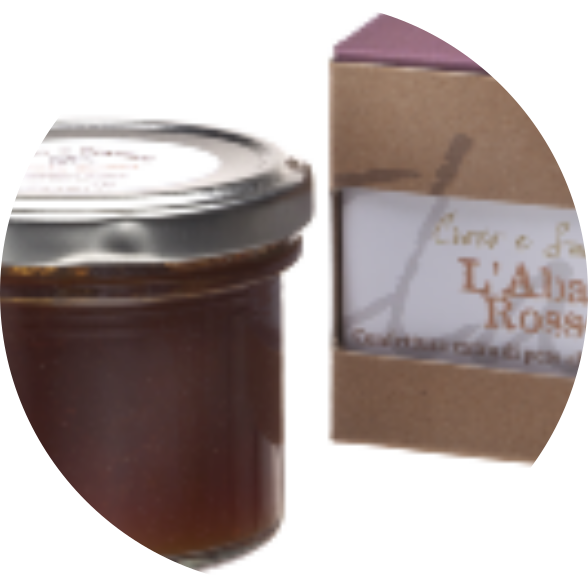 L'Abate Rosso

Confettura extra di pere abate e zafferano
Ha qualcosa di gotico questo nome, ma non fatevi ingannare: è una confettura dal gusto molto particolare dato dalla miscellanea del profumo delicato delle pere abate con il profumo dello zafferano in stigmi.
Abbinamenti consigliati: formaggi sapidi e stagionati, yogurt, dessert al cioccolato, cheese cake, macarons.
 
Ingredienti : Pere abate, zucchero di canna, zafferano purissimo in stigmi
This name sounds somewhat gothic, but don't be fooled: it's a jam with a very particular taste given by the mixture of the delicate perfume of the abbot pears with the scent of saffron in stigmas.
Recommended pairings: savory and aged cheeses, yogurt, chocolate desserts, cheese cake, macarons.
 
Ingredients: Abbot pears, brown sugar, pure saffron threads.
If you are a customer who wants our
products outside Italy, please fill 
in the form below. You will be
contacted as soon as possible