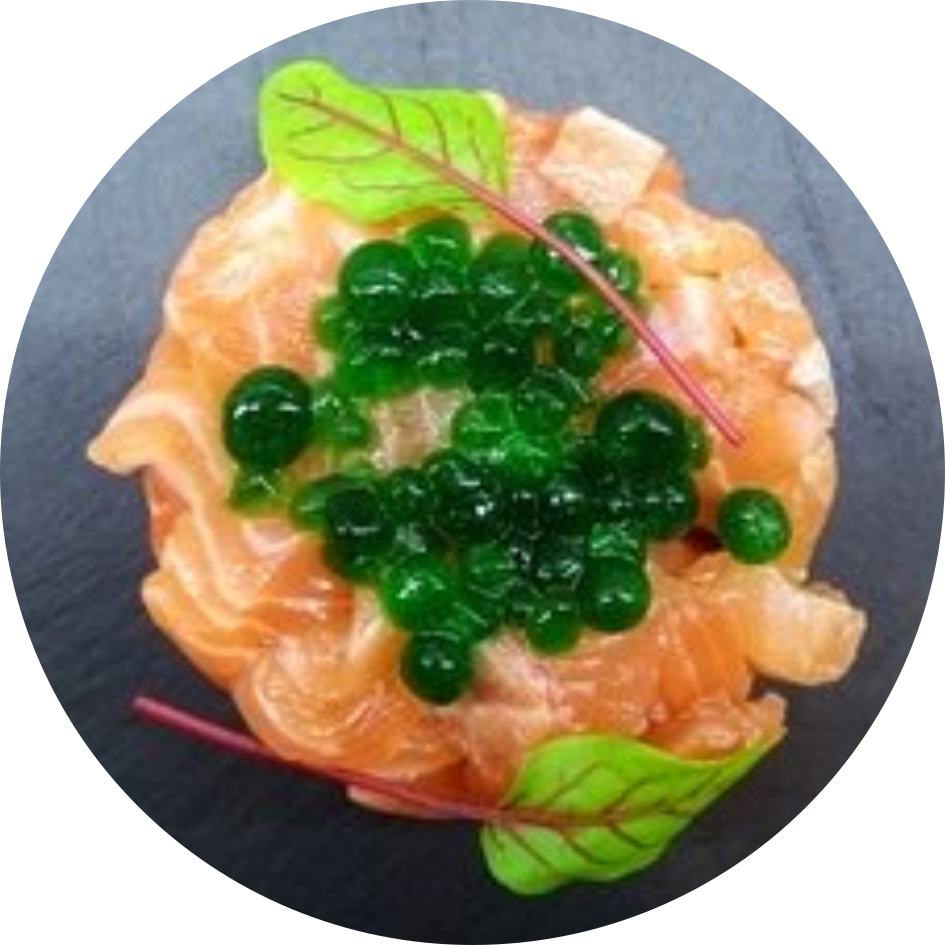 Mr. Mojo Risin'

Perle di menta

Perle di menta piperita, fresche e profumate e senza alcun aroma aggiunto. L'unico limite per l'utilizzo di questo
prodotto è la vostra fantasia, ma noi vi consigliamo di gustarlo con un carpaccio di pesce spada, un formaggio sapido, del lardo e in un'insalata di fragole.
Che dite, ci facciamo anche un
Mojito?!
Ingredienti: Acqua, Menta, alginato di sodio, acido citrico, sale, cloruro di calcio.
Peppermit pearls, fresh and shented, without any flavouring. The only limit for the use of this product is your
fantasy, but we want to suggest to taste it with a swordfish carpaccio, a got cheese, some lard of lamb and, why not a strawberries salad. What's
about having mojito together?!
Ingredients: Water, Mint, sodium alginate, citric acid, salt , calcium clorure.
If you are a customer who wants our
products outside Italy, please fill 
in the form below. You will be
contacted as soon as possible