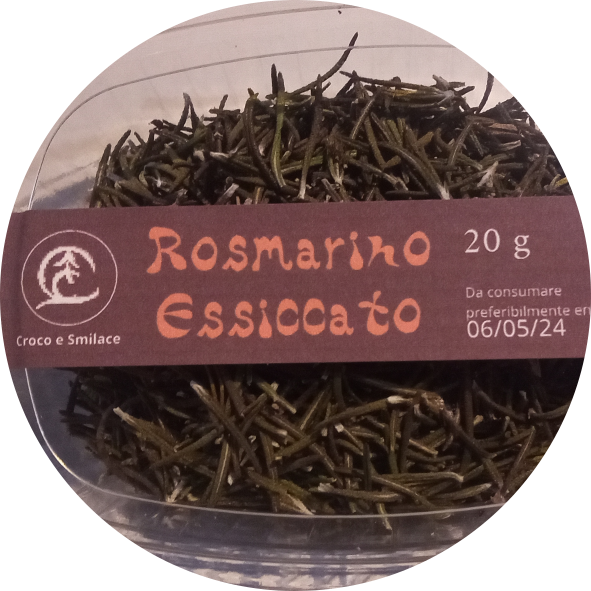 Questa pianta aromatica è insostituibile, soprattutto nella dieta mediterranea. Praticamente immancabile su carne, pesce, nella preparazione di salse e marinature. Le foglie di rosmarino, fresche o essiccate, vengono aggiunte a molte pietanze come arrosti, intingoli, oppure su pane e focacce. I rametti di rosmarino, inoltre, vengono utilizzati per aromatizzare olio di oliva e aceto con ottimi risultati. Il suo uso rende i cibi non solo più gustosi, ma anche più digeribili. Si può inoltre preparare un infuso di rosmarino che si rivela ottimo, ad esempio, in caso di difficoltà digestive.
This aromatic plant is irreplaceable, especially in the Mediterranean diet. Practically inevitable on meat, fish, in the preparation of sauces and marinades. Rosemary leaves, fresh or dried, are added to many dishes such
as roasts, sauces, or on bread and focaccia. The sprigs of rosemary are also used to flavor olive oil and vinegar with excellent results. Its use makes foods not only tastier, but also more digestible.
If you are a customer who wants our
products outside Italy, please fill 
in the form below. You will be
contacted as soon as possible