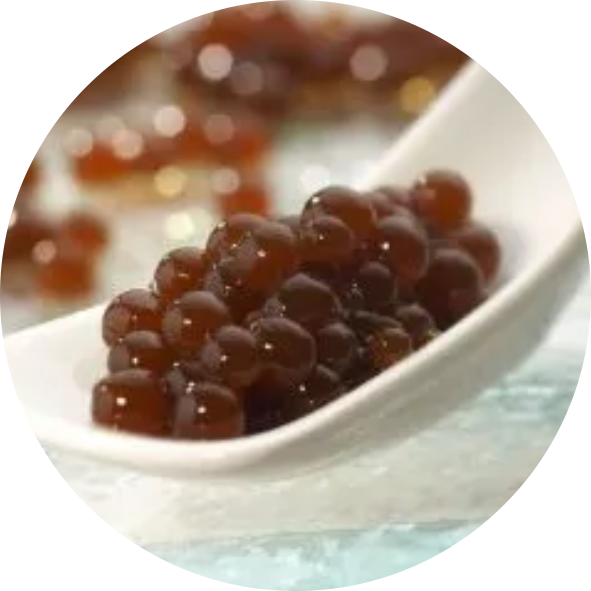 Utopia
Perle di caffè e zafferano
Il caffè con zafferano, bevanda mediorientale, proposto in una versione insolita, piccole perle che rilasciano sul palato il caffè liquido per un'inattesa esperienza sensoriale. Eccellenti gli abbinamenti con la cannella, la paprika, i chiodi di garofano, il peperoncino, l'aglio e, ovviamente, il sale.
Ingredienti: Acqua, caffè, alginato di sodio, acido citrico, sale, cloruro di calcio, zafferano.
Coffee with saffron, a Middle Eastern drink, proposed in an unusual version, small pearls that release liquid coffee on the palate for an unexpected sensory experience. Excellent combinations with cinnamon, paprika, cloves, chilli, garlic and, of course, salt.
Ingredients: Water, coffee, sodium alginate, citric acid, salt , calcium clorure, saffron.
If you are a customer who wants our
products outside Italy, please fill 
in the form below. You will be
contacted as soon as possible